Santiago de Compostela Airport (SCQ)
Service not available until 30 November
Available services
- Scheduled low cost bus between Santiago de Compostela Airport and Santiago city center. For detailed information click here.
---
Scheduled low cost bus service

Useful information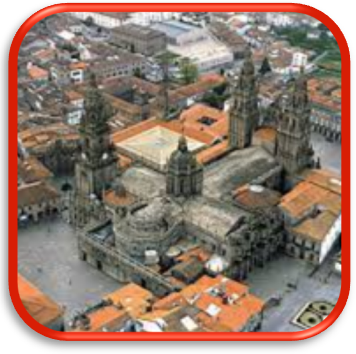 Distance between airport and city: 15 km

Transfer journey time: 35-40 minutes depending on the traffic.
Meeting points
Santiago de Compostela Airport:
The meeting point at the Airport is at the bus stop in the arrivals zone
Santiago:
In Santiago city center our meeting point is at the bus stop in Plaza de Galicia.
Further stops:
Rúa da Rosa; Estación de Ferrocarri; Estación de Autobuses; Pazo de Congresos; San Marcos; Rotonda CRTVG; Xan Xordo; Labacolla; Hotel Garcas; Cruce Mourentán; Casa Lorenzo
Timetable
Our buses leaves the airport in every 30 minutes between 07:00 and 01:00.
Departures from Santiago city center: Every 30 minutes from 06:00 to 00:00.